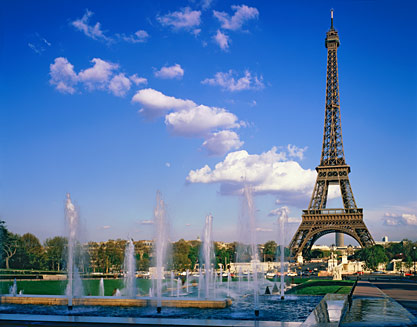 The 8th ELRA General Assembly took place in Paris on 23rd October, the host being the Association of the Conservateurs des Hypothèques de France, represented by its President, Mr. Jacky Granet. The meeting was attended by 24 land registry associations from 21 EU Member States.
The Bulgarian Registry Agency and the "Service Public Fédéral Finance de Belgique" have become new ELRA Members.
Mr. Parini, the Director General of the French Ministry of Public Finance, opened the Assembly by outlining major reforms underway in the French administration, which have implications for the Ministry with responsibility for registration of deeds relating to land.
ELRA President, Mr. José Simeón Rodríguez, welcomed all the delegates to the meeting and explained that ELRA had recently met the "European Union of Rechtsfleger" in Germany and the "Fédération Royale des Conservateurs des Hypothèques" in Belgium.
He also reminded the participants that ELRA had contributed to the Draft Commission Recommendation on Property Valuation, Foreclosure Procedures and Land Registration in the Area of EU Mortgage Credit Market; equally, ELRA had submitted comments to the EC on the Green Paper on Effective Enforcement of Judgments: Transparency of Debtor's Assets.
The President also referred to ELRA contacts with the European Judicial Network and the Justice Forum.
Delegates agreed the proposal of amendment to Article 5 of the ELRA statutes, thereby allowing candidates and potential candidate countries for membership of the European Union to become ELRA Members.
The Treasurer confirmed that ELRA had submitted a successful request for funding to the European Commission, and therefore the grant will finally co-finance 80% of the activities carried out by Association during the current year.
Furthermore, ELRA will continue working on the Annual Publication and also on the new website, which will constitute a platform of discussion for the four Working Groups: International and European Law, Inspire Directive, E-convenyancing and Fraud. The coordinators of each Working Group made a presentation on their future activities.
Afterwards, several documents were introduced to the Assembly:
– ELRA's contribution to the Draft Commission Recommendation on Land Registration, Foreclosure and Property Valuation of the White Paper on European Mortgage Credit;
– ELRA's contribution to the EU Green Paper of Effective Enforcement of Judgments in the EU-Transparency of Debtors' Assets;
– ELRA's Questionnaire on Real Estates in case of Succession;
– the ELRA document on the General Principles for European Registrars;
– ELRA's activities related to the Justice Forum and the European Judicial Network.
In the afternoon, the Assembly focused on the Land Registry System in France.
Finally, the President reviewed the outcomes of the meeting, thanked the French hosts for their welcome and all members for their participation, and he looks forward to seeing everybody at the next meeting in Brussels in spring 200