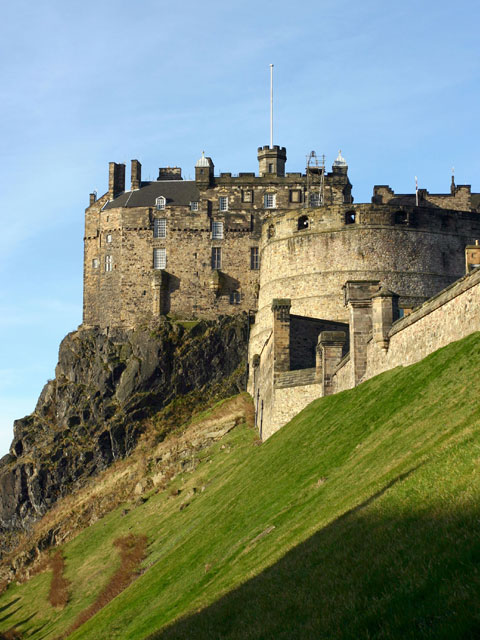 On the 16th October the 10th General Assembly of the European Land Registry Association (ELRA) was held in Edinburgh. As some ELRA members had already arrived in the Scottish capital the day before, the opportunity was taken to hold meetings of the ELRA Working Groups who discussed their current work and their future plans.
Since its creation in 2004, ELRA has grown rapidly, and currently its membership is made up of 24 associations representing the Land Registries from 20 European Union Member States.  This Assembly was attended by 50 representatives from 18 countries.   Also in attendance were Croatia and Norway, two countries who are interested in ELRA but are not as yet members of the Association.
One of the main topics discussed by the members was the approval of the creation of a European Land Registry Network. Other discussions were about the future programme of work of the European Commission in the area of Justice as well as the revision of the Regulation Brussels I, in which ELRA has actively participated.
The coordinators of the three different Working Groups explained the activities carried out in the Groups during the last months. Firstly Mr. Wim Louwman, member of the Dutch Kadaster and coordinator of the Working Group on E-Conveyancing introduced the project submitted to the European Commission to promote the interconnection between Land Registries, in order to facilitate the circulation of electronic documents between Member States. Next Mr. Harald Wilsch, ELRA Secretary General and coordinator of the Working Group on International Law, introduced his report of the results of a questionnaire about aspects of foreclosure and Land Registry procedures. Finally Mr. John Gibson, Land Registrar from Northern Ireland, made a presentation about his Working Group on Fraud.
As is customary in the afternoon session, different associations introduced their respective National Land Registry Systems. Our hosts, the Registers of Scotland, explained their Automated Registration of Title to Land online system. Other presentations were given by two of the associations that joined ELRA recently: the Portuguese Registry Institute and the Bulgarian Registry Agency.
In conclusion, Mr. Gabriel Alonso Landeta, ELRA President, encouraged everyone to keep up the good work, and announced that the next ELRA General Assembly was scheduled to take place in Madrid in May 2010, as at that time Spain will hold the Presidency of the European Union.
Presentations delivered during the Assembly: