Hosted by Scotland House, the XVI ELRA General Assembly took place in Brussels on Tuesday 4th December 2012.
The General Assembly was attended by representatives from the 30 ELRA member associations of 23 EU Member States and, on this occasion, the Polish Association of Land Registrars became a new ELRA member. In addition, ELRA welcomed again a representative from the Ministry of Justice of Austria, who are also interested in our association.
ELRA had the honour to welcome Professors of Law from the Universities of Maastricht and Leuven, representatives from other European Associations, such as the UNECE and EuroGeographics, and delegates from the European Commission, DG Justice and Communication Networks, Content & Technology DG.
As on previous occasions, the Assembly was divided into two main parts: one devoted to internal matters and another one to EC papers and discussions. The Assembly focused on the Certificate of Inheritance, Electronic Signatures and the Digital Agenda. Moderated by Professor Van Erp, there was also a panel discussion on "Opening up public data resources for re-use", where experts from different areas participated.
To close this XVI Assembly, representatives from Poland, Slovenia and Lithuania explained the functioning of the Land Registry Systems in their respective countries.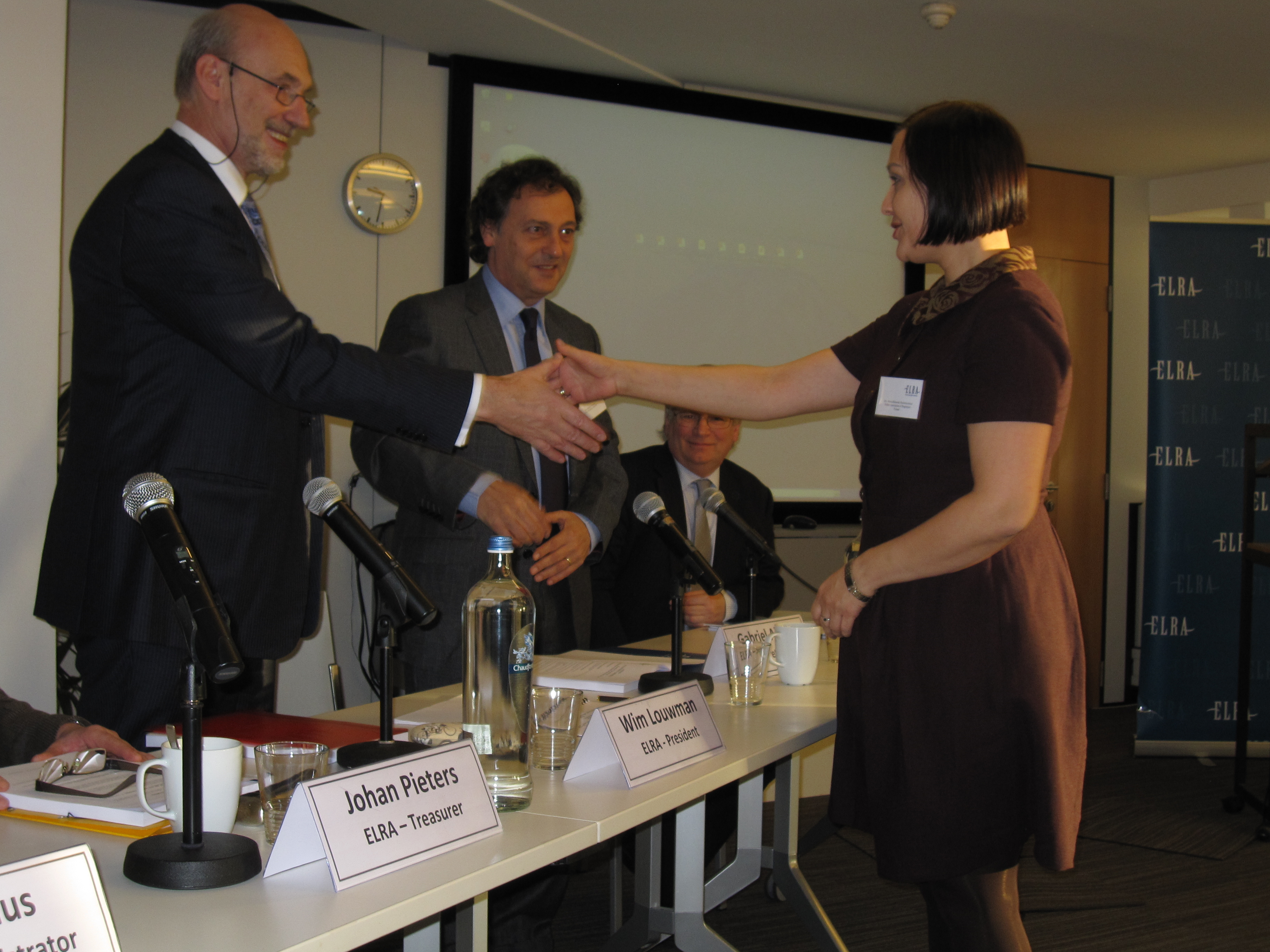 Ms. Marta Rekawek Pachwicewicz, Polish Association of Registrar, signing the ELRA Member's Book
Presentations
Consequences of a EU Certificate of Inheritance for Land Registries by Mr. Rodriguez