Chaired by ELRA President, Alasdair Lewis, the XVIII ELRA General Assembly took place in Brussels on 10th December 2013 at the Scotland House offices.
ELRA was honoured to welcome the Austrian Ministry of Justice as a new member. With this incorporation, ELRA now comprises 31 national associations from 24 EU countries. Relevant speakers from the European Institutions, Professors of Law from the University of Maastricht, the Secretary General of CINDER and EULIS representatives also participated in the Assembly.
Recent and future ELRA activities were presented. The President underlined the importance of the new ELRA project IMOLA (Interoperability Model for Land Registers) for the following two years. Backed by the Civil Justice Programme of the European Commission, the main objective of the project is to increase the accessibility and transparency of Land Registry information and to facilitate the registration of cross-border documents.
In the second part of the day, Dick Heimans, Deputy Head of Unit Criminal Law, DG Justice, introduced the Interconnection of Land Registries, a key topic for ELRA. This was followed by a presentation on the Legal Challenges of this Interconnection by the ELRA President. A panel on the Free Movement of Public Documents moderated by Professor Van Erp and a summary on the Certificate of Inheritance closed the morning session.
In the afternoon session, the Colegio de Registradores de España introduced the topic of Impersonal Transactions and Property Rights Registries.
And finally, to close the XVIII Assembly, Ms. Patricia Montgomery, Registrar of Titles, Land & Property Services in Northern Ireland, explained the functioning of the Land Registry Systems in her country.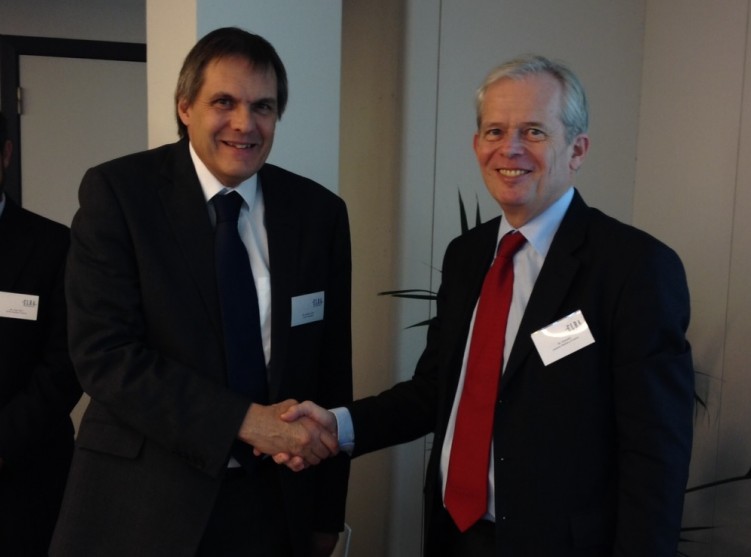 Presentations:
1. Alasdair Lewis_IMOLA Project
2. Mihai Taus_Land Registrar Status in Europe
4. Dick Heimans eJustice land registers 2013
5. Alasdair Lewis_Legal Challenges of Interconnection of Land Registries
6. Professor Van Erp_Land Registration_Privatisation of public registries EU-US comparisons
7. Colegio de Registradores_Impersonal Transactions and Registries of Property Rights
8. Land Registry System in Northern Ireland_Patricia Montgomery