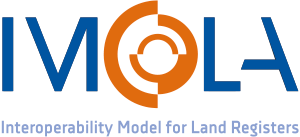 According to the Governance Plan of IMOLA II, the Kick off Conference was held in Brussels on February 28th with two main objectives:
Highlight the growing importance of ELRA's collaboration with the EU authorities and the role of the ELRN within the framework of judicial cooperation. 

Present the objectives and results pursued with the IMOLA project, especially its complementarity with the LRI institutional action.
Both targets were fully attained with the presentations of ELRA ́s President Jan Moerkerke and IMOLA coordination team speakers, allowing attendants, European Commission authorities, EU Land Registrars, Contact Points of European Land Registry Network and University professors, to take a big picture of the project. Jesús Camy, IMOLA project manager, presented its integration on the LRI framework, Jorge López, coordinator of IMOLA Work Stream 1, the methodology to create the IMOLA Knowledge Organization System, and Mihai Taus, coordinator of IMOLA Work Stream 2 the technical development of the needed software.
This overall vision of IMOLA II was complemented with the speakers' presentations related to the state of play of Land Registers Interconnection Project addressed by Gabriel Sima, LRI Project Manager, European Commission, next to a brief explanation of the aims pursued by AT/EE on their just granted pilot to accomplish the national side of interconnection, explained by Manfred Buric, from the Austrian Ministry of Justice.
Academic analysis about the ontologies as formal representation of reality was done by the professor Nicola Guarino, Senior researcher at the Institute for Cognitive Sciences and Technologies of National Research Council and Scientific director of the ISTC- CNR Laboratory for Applied Ontology in Trento, who stood up for a practical application of the ontologies on Land Registers Domain. Meanwhile professor Sjef van Erp, professor of civil law and European private law at Maastricht University and Vice- President of the European Law Institute (ELI), enhanced the value that may suppose IMOLA II  from a European Law comparative perspective.

The Conference was a very profitable meeting in order to overview the vision and mission to be developed on the new ELRA ́s project, IMOLA II, which arises from the need to promote and get an effective model of reference information integrated on the e- Justice Portal and shared by most Member States, as a mean to facilitate the creation of a semantic common area of justice in civil and commercial matters.
The increased demand for Land Registers information to registration of foreign documents and judicial decisions, establishing local equivalents for foreign legal rights, in order to get an efficient implementation of EU Regulations on civil and commercial matters, makes new demands on registrars, judges, academics, solicitors, notaries, lawyers, and citizens. They will need to have improved knowledge of foreign property rights, registration systems and legislation, and to provide understandable information through the e-Justice portal.
Next to IMOLA II Kick off Conference, it was held for two days the first training sessions in order to introduce the Land Registry Experts of ELRN to semantic web technologies. This training was lead by the professors of University Carlos III of Madrid, Juan Llorens and Anabel Fraga, who explained the basic principles of the Knowledge Management System and methodology to build the Land Registry Domain Ontology, by means of IMOLA input system. A demo version built by a virtualized machine was tested by the Contact Points to get familiar with its use, providing feedback for future adaptations.
In conclusion, Land Registers Experts were trained on how to introduce concepts and basic relationships among concepts to complement theoretical notions of Controlled Vocabulary and Thesauri, achieving a real collaborative environment to team up together providing a permanent and effective platform for training, and to develop a Land Registry semantic model hosted on specific Knowledge Repositories. To accomplish this goal, Land Registry Experts will be supported by web-based solution including the most frequently asked questions (FAQ) and best practices for creating knowledge in the project focused on Land Registry Domain.
SPEAKERS' PRESENTATIONS